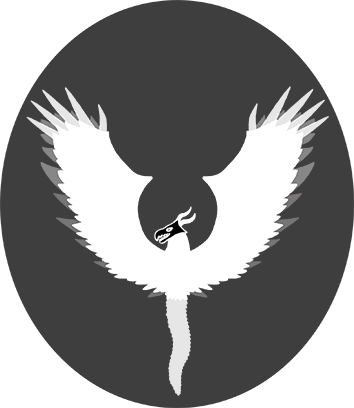 COA Lexicon

The World of





0. Index
01. About the world
02. Small lexicon of commonly used terms
03. Beastiary
04. Machinary
05. The dragon language
06. The tales
07. The characters


01. About the world
In this alternate universe, everything is a little bigger and crazier. You can not trust the people around you, yet you yourself.


Environment
Although there are many and distinct differences, you can compare this with our world. There are humans and animals just like with us. However, humans are not the only intelligent animals. The climate itself is in some ways also the same. Although the summers can be hot, the winters however are particularly harsh. If you, especially in northern regio
CDA Lexikon
Die Welt von


0. Index
01. Über die Welt
02. Kleines Lexikon der häufig benutzen Begriffe
03. Bestiarium
04. Machinarium
05. Die Drachensprache
06. Die Geschichten
07. Die Charaktere



01. Über die Welt
In diesem alternativen Universum ist alles etwas größer, und verrückter. Du kannst weder den Menschen in deiner Umgebung trauen, noch dir selbst.


Umwelt
Auch wenn es viele und deutliche Unterschiede gibt, kann man diese Welt mit unseren vergleichen. Es gibt Menschen und Tiere genau wie bei uns auch. Jedoch sind die Menschen nicht die einzigen intelligenten Tiere. Das Klima selbst ist in gewisser Weise auch gl



The Chronicles of alchemy is an umbrella term for several stories from an alternate world full of robots, dragons, and many other monsters. Only through the protection of a giant wall you are safe from the most monstrosities. But even the walls can not stop the three great elixirs, which can infect body, mind and soul and can drive you to insanity.